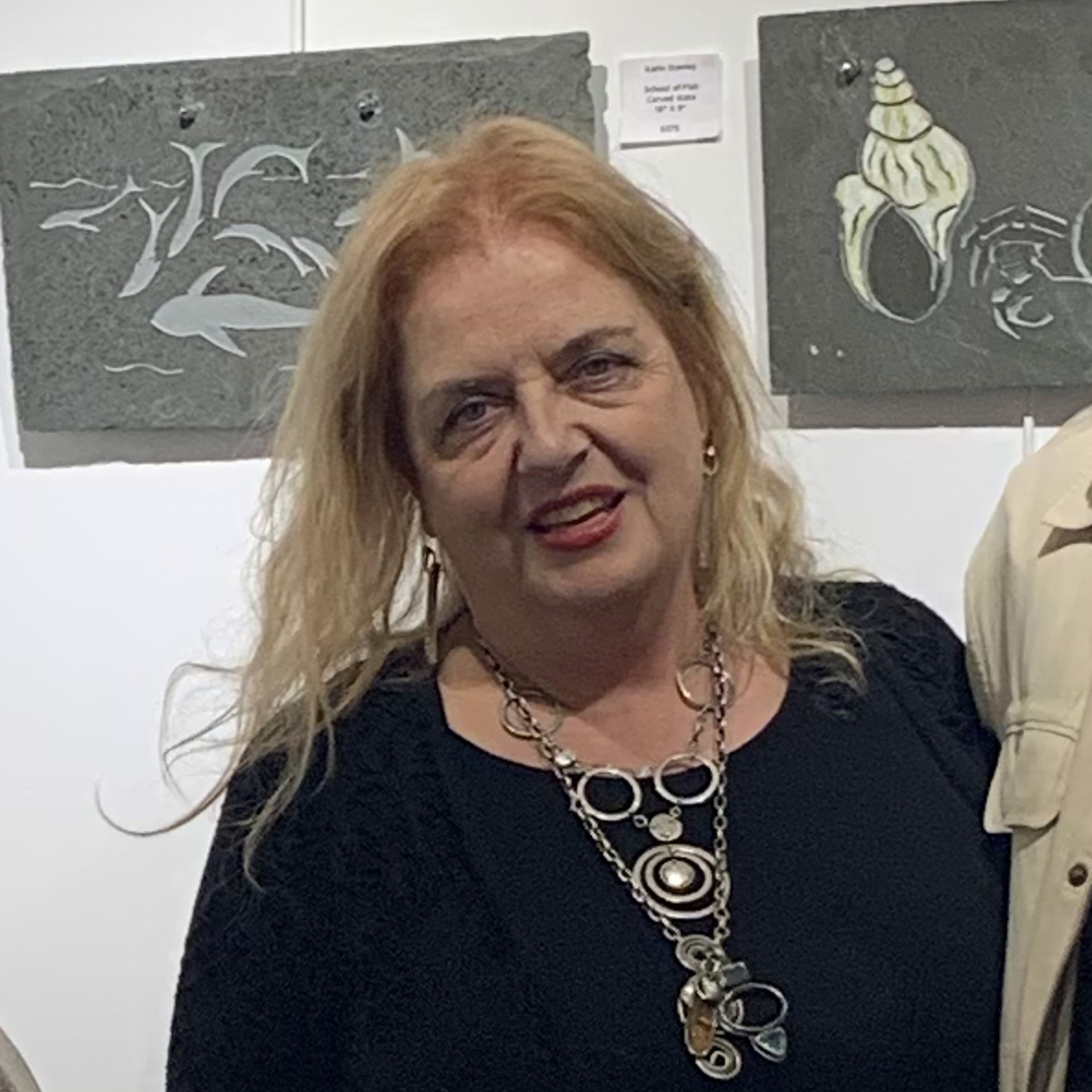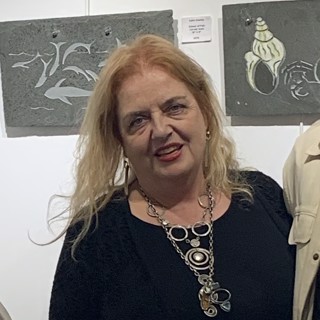 Sculptor Karin Stanley, a native of Ireland, is an artist consumed with creating art that awakens the senses. It is art that not only wants to be experienced with the eye, but one that begs to be touched. A segment of her work, carved stone spheres, are deeply ridged, at once rough and smooth, dark and light… and though contemporary in form, hint at a Celtic origin. This is true with much of Stanley's work, which is inspired by landscape and garden elements of Ireland and Scotland.
Stanley is captivated by Megalithic art, both powerful and simple, and her artwork often expresses this fascination utilizing stylized carvings that appear as hieroglyphs on her work. Some of the work is art for arts sake, while other pieces serve functions such as her series of sundials and garden fountains.
Stanley finds that music often plays a role in her creations, especially in commissioned works. "I like to shape and play with stone and create powerful and evocative and gentle work," says Stanley, "Music is a major part of the process. Any commissioned piece I ask for a personal playlist so when I work I am thinking deeply with intent and mindful harmony with the sculpture."
Whether working in carved stone polished steel, or mixed media, Stanley finds her creative motivations through multiple sources. "My inspiration springs from the fusion of music, poetry, and art," says Stanley, "with a visceral response to the elements that awakens the senses, creating art that enlivens the spirit and daily experience both indoors and out." In garden design and sculpture, Stanley's work celebrates the movement of sun and shadow giving the viewer a sense of tranquility.
Read More
Sign up to follow this artist