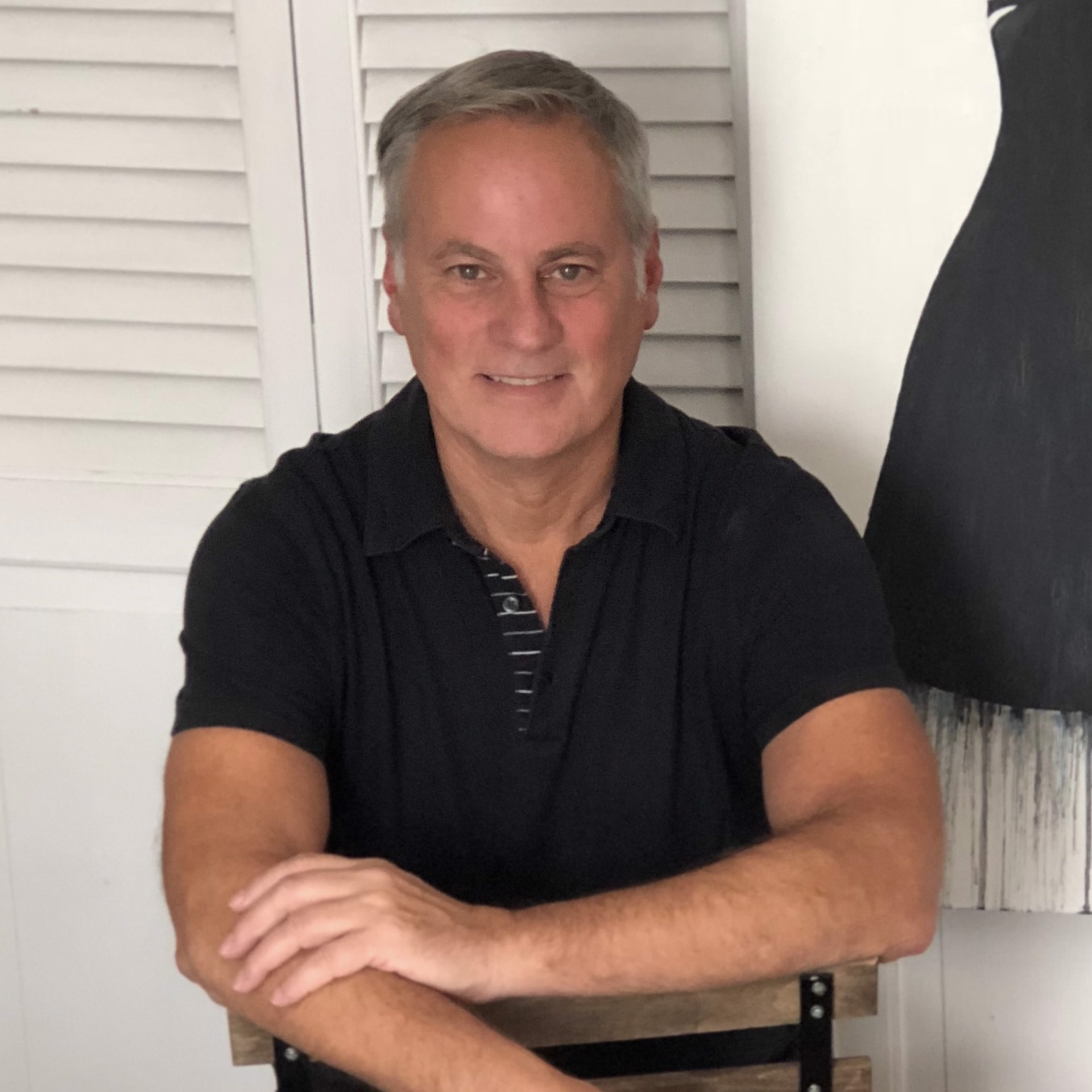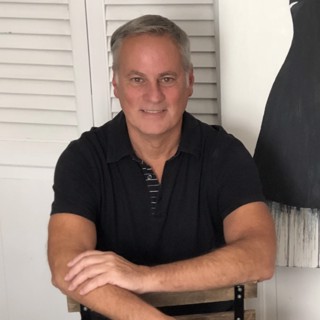 Mark Schianca began his artistic career as a graphic designer after receiving a BFA in graphic design from the University of Bridgeport in Connecticut. He spent most of his career in marketing and advertising, only recently returning to his true passion: painting.
When Schianca is creating one of his bold interpretations of vintage swimwear — a favorite subject — the painter purposely seems to blur the line between the fine art of painting and the careful thought processes found in graphic design. The result might be intense bilateral symmetry or the virtuoso use of saturated colors, mixed with Schianca's signature paint drips... but almost universally, the work is instantly uplifting and playful.
His paintings of the built environment specific to New England are equally exacting, yet more wistful. In these canvases, Schianca has managed to capture not only the spirit of his subject, but the incredible light. "Having spent most of my summers on Cape Cod and in Provincetown," Schianca told us, "I've always been fascinated with the simplicity of coastal New England architecture and the effect light has on these simple structures." As Schianca sinks deeper into painting each year, his work brilliantly captures the character of his subjects in a realistic, yet simple, graphic style.
Read More
Sign up to follow this artist