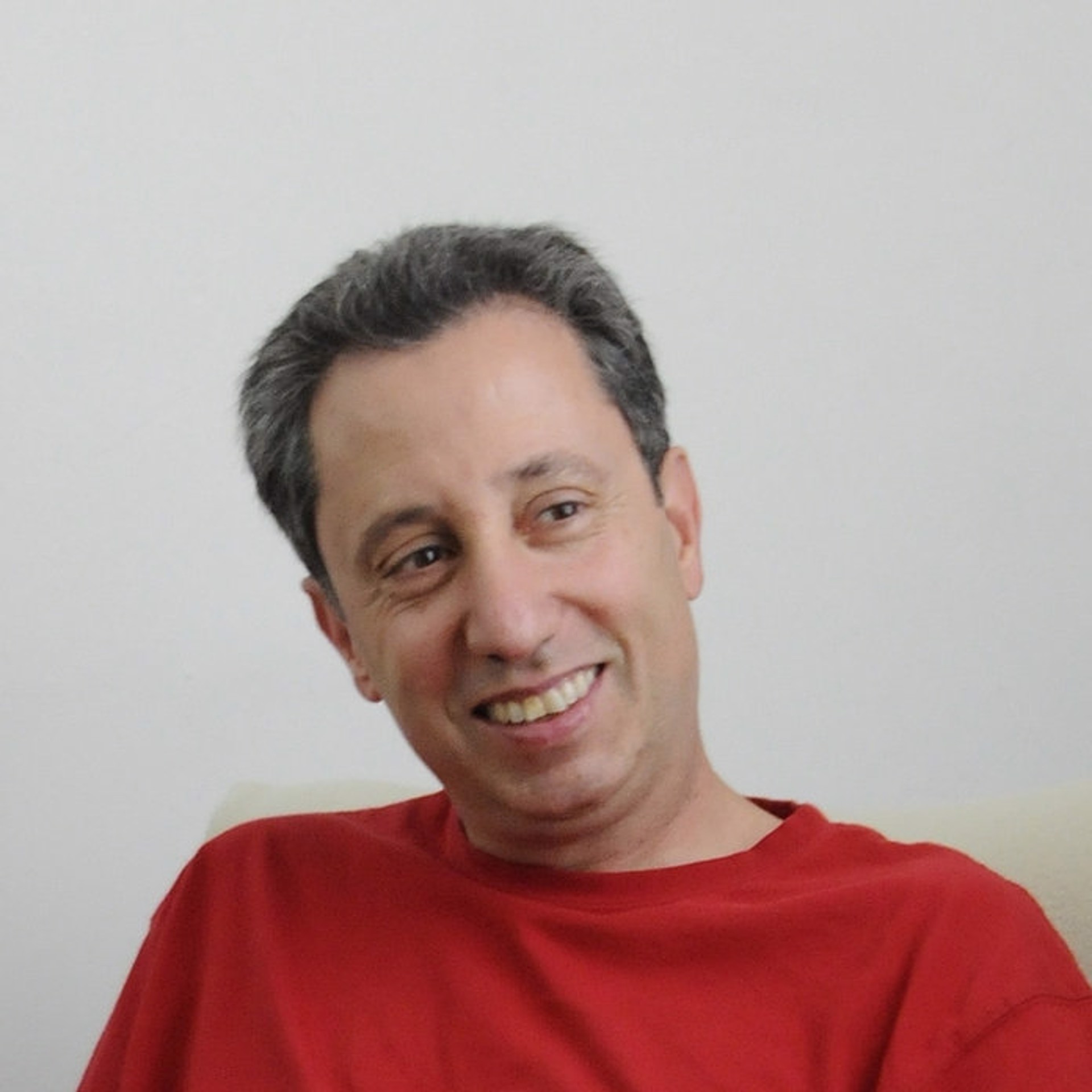 ARTIST STATEMENT
My art responds to the personal and the universal human experience.
I strive to transform these experiences into sculptures, both abstract and figurative, to capture motion and to express deep emotions.
I utilize a range of mediums such as clay, resin, bronze, natural and exotic wood, and I continue to explore and try out additional mediums and techniques.
BIOGRAPHY
Memy Ish-Shalom is a sculptor working primarily in clay, bronze, resin, and wood.
He emigrated to the USA from Israel with his family and settled in Newton, Massachusetts.
After a thirty years career in technology, he can now focus entirely on his art. In 2019 he began exhibiting his artworks.
His work was included in over 25 group exhibitions and one person shows. He received several awards.
EXHIBITIONS
2022
Human Being / Being Human Exhibition, Juried show, Piano Craft Gallery, Boston, MA
Inside/Out, Juried show, The Spaulding R. Aldrich Heritage Gallery, Whitinsville, MA

2021
Group Retrospective, Stewart Clifford Gallery, Provincetown, MA
Giving, Juried show, Mother Brook Arts and Community Center, Dedham, MA
​James Kind Bonnar Show, Wedeman Gallery, Lasell University, MA
​Newburyport Art Association Fall Show, Juried show, Newburyport, MA
​Old Schwamb Mill Park, Outdoor juried show, Arlington, MA
​Newton Art Association Annual Awards Show 2021
​Memy Ish Shalom - Motion, Movement, Merging, Stewart Clifford Gallery, Provincetown, MA
​Newton Art Association Prize Winner Show, Suzuki School of Music, Newton, MA
​In All The Bridges We Made, 24th Regional Juried show, Newburyport, MA
​Positivity, Juried show, Newburyport, MA
​Re-Emergence – A New Hope, Juried show, Piano Craft Gallery, Boston, MA
The Dreams, honeyjones, Cambridge, MA
​
2020
James King Bonnar Show, Newton Art Association
Autumn Wonders, Stewart Clifford Gallery, Provincetown, MA
NAA The Annual Awards Exhibit Newton Art Association
CAA MARY SCHEIN FALL SALON, Kathryn Schultz Gallery & University Place Gallery, Cambridge, MA
Memy Ish Shalom - Father and Son, Stewart Clifford Gallery, Provincetown, MA
Social Justice, Personaland,
2019
Advocacy Through Art, Juried show, TILL Wave Gallery, Watertown, MA
Transitions, Juried show, Mother Brook Arts and Community Center, Dedham, MA
The Annual Awards Exhibit, Newton Free Library, Newton Center, MA
MARY SCHEIN FALL SALON, Kathryn Schultz Gallery & University Place Gallery, Cambridge
NAA New Members Show, Nordic Hall, Scandinavian Culture Center, West Newton, MA
Still Life, A Look at the Ordinary, Juried show, Piano Craft Gallery, Boston MA
EXHIBITIONS
2022
Human Being / Being Human Exhibition, Juried show, Piano Craft Gallery, Boston, MA
Inside/Out, Juried show, The Spaulding R. Aldrich Heritage Gallery, Whitinsville, MA

2021
Group Retrospective, Stewart Clifford Gallery, Provincetown, MA
Giving, Juried show, Mother Brook Arts and Community Center, Dedham, MA
​James Kind Bonnar Show, Wedeman Gallery, Lasell University, MA
​Newburyport Art Association Fall Show, Juried show, Newburyport, MA
​Old Schwamb Mill Park, Outdoor juried show, Arlington, MA
​Newton Art Association Annual Awards Show 2021
​Memy Ish Shalom - Motion, Movement, Merging, Stewart Clifford Gallery, Provincetown, MA
​Newton Art Association Prize Winner Show, Suzuki School of Music, Newton, MA
​In All The Bridges We Made, 24th Regional Juried show, Newburyport, MA
​Positivity, Juried show, Newburyport, MA
​Re-Emergence – A New Hope, Juried show, Piano Craft Gallery, Boston, MA
The Dreams, honeyjones, Cambridge, MA
​
2020
James King Bonnar Show, Newton Art Association
Autumn Wonders, Stewart Clifford Gallery, Provincetown, MA
NAA The Annual Awards Exhibit Newton Art Association
CAA MARY SCHEIN FALL SALON, Kathryn Schultz Gallery & University Place Gallery, Cambridge, MA
Memy Ish Shalom - Father and Son, Stewart Clifford Gallery, Provincetown, MA
Social Justice, Personaland,
2019
Advocacy Through Art, Juried show, TILL Wave Gallery, Watertown, MA
Transitions, Juried show, Mother Brook Arts and Community Center, Dedham, MA
The Annual Awards Exhibit, Newton Free Library, Newton Center, MA
MARY SCHEIN FALL SALON, Kathryn Schultz Gallery & University Place Gallery, Cambridge, MA
NAA New Members Show, Nordic Hall, Scandinavian Culture Center, West Newton, MA
Still Life, A Look at the Ordinary, Juried show, Piano Craft Gallery, Boston MA
Read More
Sign up to follow this artist